Rich Conferencing Experience for Demanding Users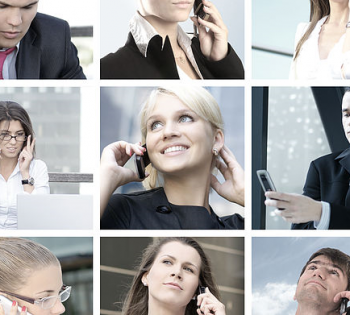 Overview
Audio Conferencing Application provides rich conferencing experience for demanding users.
Support both reservation less and reservation based audio conferences.
Customize each audio conference room per your requirements, e.g., select entry tones, select memorable vanity PINs, turn recording on/off, select auto-call back on/off, select enter audio conference muted on/off etc.
Schedule recurring audio conferences via the Web Portal. Use Microsoft Outlook iCalendar application to send invitations to desired participants.
See real time view of a running audio conference via Web Portal. Participants can be seen by name or by caller ID.
Display loudest speaker. Allows the identification and muting of a participant who may be inadvertently injecting noise into the audio conference.
Exercise multiple in-conference controls via phone key presses or the Web portal. Emulate non-XOP bridge DTMF controls (e.g., Avaya/Spectel).
Auto mute noisy lines or lines with excessive echo.
Merge two or more audio conferences into one without dropping any calls. Transfer participants between conferences.
Allow people to go into break-out rooms via DTMF controls.
Give/ take back  Moderator privileges to a participant via DTMF controls.
Send a detailed end of conference summary report to the moderator after a given audio conference is over.
Record entire conference or excerpts from a conference and playback via PC's media player or via dial-in IVR
Forward usage data and associated CDRs to an external billing system via TCP/IP based interface.
Operator assisted conference
Secure Audio Conference calls
Features
| | | |
| --- | --- | --- |
| Feature | How it works | Benefits |
| Ad-hoc 'Meet Me' audio conference. | Moderator and participants agree upon a start time and PIN to use. When people dial in and enter their PIN, they are placed on the conference. | Simple to use. No/little training required. |
| Scheduled 'Meet Me' audio conference. | Schedule conference call using built in web portal. Send invitations using iCAL via Microsoft Outlook and Lotus Notes. | Use your existing Outlook 'contacts'. Calendar will automatically remind participants about upcoming conference. |
| Dialed number (DNIS) based audio conference. | Multiple participants simply dial a phone number and join an audio conference. | No PINs to remember. |
| Progressive dial out audio conference. | Moderator can dial out from the conference bridge and bring participants into a conference one by one. | Impromptu conferencing, no need to inform participants ahead of time. |
| Conference Record and playback. | Set up your conference room with recording turned on. All calls will then be recorded in that room. You can also turn recording on/off via DTMF or Web controls. | Record entire conference or relevant excerpts. Use your PC's media player for playback or dial into the bridge and playback via IVR. |
| Monitor Audio Conference. | Create a Moderator with 'monitor' privilege. This Moderator can then listen/control an ongoing conference unobtrusively. | Useful for diagnosing audio issues with a conference. |
Resources
Economical International Audio Conferencing
This XOP Networks White Paper describes how conferencing is typically conducted today, how much it costs and how these costs can be minimized using the novel approach now available through XOP Networks. By using the bridge-to-bridge calling approach described above, US corporations that routinely use audio conferencing with their Indian counterparts can maximize their teleconferencing budget.
Audio and Web Conferencing in Different Verticals
This XOP Networks White Paper provides a list of common use cases in different vertical markets. The simultaneous use of Audio and Web Conferencing is known as Digital Collaboration, mostly used to reduce unnecessary travel, improve employee productivity, and improve business efficiency.
Training Videos