A group of telecom hardened engineers based in Dallas, Texas

We are a group of telecom hardened engineers with distinguished backgrounds. Each one of our team members brings valuable experience gained at companies such as Alcatel, Lucent, DSC Communications, MCI, Cisco, Toshiba, NEC and several startups. The "XOP" in our company's name signifies "Everything Over Packets".


With advances in voice over packet technologies and the continued growth of the Internet, the stage has been set for a revolution of new applications and services. We continue to add innovative applications and features to our Value Added Service applications that are supported on legacy TDM and VOIP networks.


XOP Networks was founded in January 2003 and is a privately held corporation. We market our products worldwide through our OEM partners, re-sellers/channel partners & direct sales.



As the founder and CEO of XOP Networks, Sudhir continues to lead the company on path of continuous innovation. A seasoned executive and a telecommunications visionary, Sudhir's efforts have led to introduction of several new products into the market place. Before starting XOP Networks he was an Entrepreneur-in-Residence with Austin Ventures, a leading venture capital firm. Earlier he was co-founder and VP of Marketing for Spatial Wireless, a venture capital backed manufacturer of soft-switching based GSM Mobile Switching Centers. Prior to starting Spatial Wireless he was Director of Strategic Marketing at Accelerated Networks – a pioneer of VoDSL industry that had one of the most successful IPOs in year 2000. Before joining Accelerated Networks Sudhir was Chief Technology Officer for Web America Networks, a nationwide ISP with first all digital 56K network. Prior to joining Web America, Sudhir worked in various marketing and product development roles at Alcatel USA (formerly DSC Communications), Rockwell International and United Technologies. Through various work experiences, Sudhir brings executive leadership skills along with more than 35+ years of excellent strategic marketing and product development experience with technologies, such as Wireless Soft switching, VoIP, AIN, Digital switching, ATM/ Frame Relay, Digital Video, Voice and Computer Telephony. He holds a patent on 'Wideband Multi-point Data Bridging' system.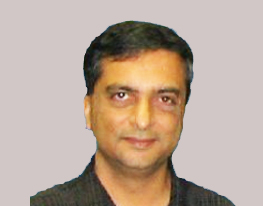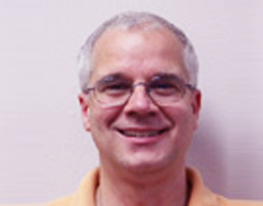 David brings 30+ years of telecommunications engineering and software development experience to XOP Networks. His background includes working for MCI, DSC Communications, Alcatel USA, as well as several startup companies. At these companies he was instrumental in the development of complex telecommunications products including Class 4 switches, Service Nodes, Service Control Points, and Voice Over IP based soft-switches. David leads product architecture and software engineering activities at XOP Networks. He is a highest honors graduate of the University of Texas.
Doug brings over 35 years of sales and marketing experience to XOP Networks. Previously, he held senior positions at Alcatel, Lucent and DSC Communications and four startup's, where he managed global sales, marketing and service to enterprises, LEC's, CLEC's, major long distance companies and the competitive long distance companies. Doug was previously a member of the Alliance for Telecommunications Industry Solutions Board and the Association to Advance Collegiate Schools of Business Board. He is experienced in wire line, wireless and broadband industry segments for enterprises and service providers with emphasis on market positioning and sales for packet and circuit switching, optical transmission, access, intelligent network and GSM based products.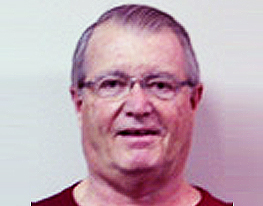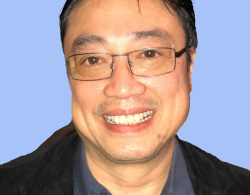 Hugh brings 20+ years experience in the telecommunications where he was successful in building several effective customer-focused systems focusing on groups of multi-national company. He has a very collaborate style that leads to resolving issues in timely manner. Prior to joining XOP Networks, he held staff engineering position at Toshiba Telecommunication System Division Corporation validating the most advanced capabilities in VoIP and IP based office phone systems. He is a professional engineer with BS degree in electrical engineering with programming skills in Assembly, C, C++, Java, and Visual Basic languages.
When he is not working, he enjoys church media team that uses technology in the form of sound, video, lighting, and graphics.
Tony brings 30+ years of engineering and management experience to XOP networks. Before joining XOP Networks, he was a senior manager at Cisco Systems, where he led a team of 20+ engineers to provide product architecture and technical vision, refine feature backlog with product owners, and spearhead high‑level design discussions for new features. He managed both US and offshore call processing software development teams of Cisco Unified Communication Manager (CUCM) releases, oversaw the development, implementation and execution of project plans, and ensured that scope and schedule were established for product initiatives. Prior to joining Cisco, he was a software development manager at Alcatel USA (formerly DSC communications) in the AIN department. Tony has major development experiences in Cisco Call Manager, VoIP, SIP, SCCP, CTI, Q.SIG. AIN, SS7, ISDN. He graduated from Texas A&M with a Masters in Engineering.