Send Thousands of Multi-modal Messages Quickly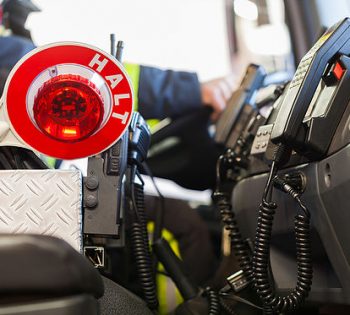 Overview
Mass Notification Application is designed to send multi-modal messages to thousands of people during emergency and non-emergency situations.
Select communications medium to be used for message delivery (Voice only, Email only, Voice and SMS, etc.)
Use built-in 'Find-you' capability to increase the probability of delivering a message.
Send caller-ID of your choice that can be used by cell phones to display associated 'caller name' (e.g., Security Alert') – leading to higher percentage of people picking up a message.
Send messages on-the-fly or at scheduled times.
Control the speed of dialing out.
Send messages over multiple iteratative attempts.
Send voice  message as an attachment to email.
Send 'all clear' message to only those that received an earlier message.
Display real time call activity and a progress bar on a Web Portal.
Abandon a Mass Notification session in progress via web portal or through DTMF.
Provide 'Announcement Box' capability that allows a  moderator to store a message that recipients can call back and hear.
Build multiple Call Out groups using a single CSV file.
Share groups between different Moderators.
Provide summary and detailed reports on call completions (Busy, No Answer, Answering machine etc.)
Features
| | | |
| --- | --- | --- |
| Feature | How it works | Benefits |
| Pre-recorded message delivery. | Pro-actively build call out groups. Pre-record messages and tie groups and messages into Group Alert sessions. Trigger dial out from Web Portal or with incoming phone call. | Make messaging a planned activity. No need to search for address books at the time of actual need. |
| On-the-fly Message Delivery. | Dial into the server, enter a PIN, record/re-record a message and send. | Quick dissemination of emergency oriented messages. |
| Built-in 'Find–You' capability. | System captures up to four phone numbers per individual and dials them successively until making a positive contact. | Increases probability of delivering a message. |
| Announcement Box capability. | Moderator periodically dials in and records a message in an announcement box. People can call in and hear the updated message. | Great way to inform people during changing emergency situations such as hurricanes, blackouts etc. |
| Re-iteratively contact the un-contacted. | Set up Group Alert with 'un-contacted' option. Trigger same Group Alert multiple times until message is received by desired percentage of recipients. | No wasted calls. Iteratively build up the percentage of people who received calls. |
| Send message to 'contacted' people. | Use 'swap' to convert contacted into un-contacted and send a new message. | Only people who received a previous message will get the new message. Great way to send 'all clear' message. |
Resources
Mass Notification
The XOP Networks Mass Notification Service allows a Moderator to send multi-modal (voice, SMS, email and pages) alerts to his/her group members. These alerts can be used for emergency communications (e.g. weather alerts, crime watch alerts etc.) or for sending routine informational messages (e.g., board meeting invitation, ladies luncheon etc.).
Home Owner Association Announcement Service
This White Paper from XOP Networks examines the current methods that a typical HOA might use, their problem areas, suggests a unique solution, and how it would be implemented by a typical HOA Group subscribing to XOP Networks' Managed Announcement Service. By utilizing our Managed Announcement Service, the HOA's homeowners can be kept informed by phone on any neighborhood situation – quickly and reliably with minimal effort from the HOA's administration.
Training Videos