Reach First Responders Quickly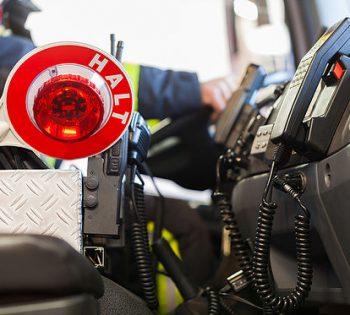 Overview
Traditional Firebar or out dialed conferencing is used by 911 dispatch personnel to inform and bring a group of first responders into an emergency audio conference. These systems require dedicated phone lines that terminate on the line side of the central office switch of a phone company. This mode of operation is becomes less desirable as phone companies adopt Soft Switch and Digital Loop Carrier based distributed network architecture. The XOP Networks' Firebar application resides on the USN that is deployed on the trunk side of the switch/PBX. It provides several enhancements.
Can be used with legacy TDM network or with the next generation VoIP network
Send calls to any landline or cellular phone instead of just dedicated 'red' or emergency phones
Select communications medium to be used for message delivery (Voice only, Email only, SMS only or any combination etc.)
Support unlimited number of call out groups
Send caller-ID of your choice that can be used by recipient's phone to display associated 'caller name' (e.g., Fire Chief)
Trigger a dial-out based on a) incoming phone call, b) click on a web portal, c) dry contact closure (optional)
Schedule one time or recurring dialout calls
Multiple hysteresis controls for preventing un-intentional triggers
Configurable auto dial back (mitigates inadvertent call drops due to network congestion)
Configurable authentication features (prevents unauthorized person to get involved in a Firebar conference)
Answering machine detection and avoidance
Display real time call activity on a Web Portal
Multiple configurable recording options, playback via IVR or media player on a PC
Display loudest speaker
Provide summary and detailed reports on call completions (Busy, No Answer, Answering machine etc.)
Features
Resources
Training Videos
Firebar Conferencing capability can be used for immediate emergencies requiring 911 personnel support and/or significant others. Click below to view our Reachout use cases.