Secure Audio Conferencing

Secure Audio Conferencing Makes Use of Encrypted Audio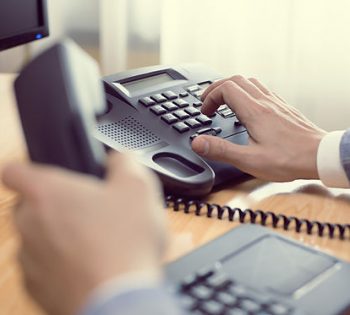 Overview
Secure Audio Conferencing refers to conferencing which makes use of encrypted audio. The main advantage being that such conferences are immune from evesdropping. Secure conferencing is typically used by heads of states, battlefield commanders, homeland security personnel, Financial regulators etc – anyone whose communication needs to be kept secure. Typically, in order to conduct such conferences, the conference moderator and the participants need to dial into a secure conference bridge using secure end devices. These devices may be secure landline or IP phones, secure cellular phones/ secure PDAs, and regular desktop phones connected to secure wireline terminals. These are specially made devices that support voice and data encryption based on security keys provided by National Security Agency (NSA). For example, 'Type 1' encryption is used for ultra secure calls used in Department of Defense applications. XOP Networks provides a 16 port analog conference bridge that has been certified by Joint Interoperability Test Command (JITC) and can be used in secure audio conferencing applications.
Support Type 1 Secure Audio conferencing
Support L3 Communications STE-R and STU-III/R secure voice terminals
Support General Dynamics Sectera line of secure phones and wireline terminals
Support Multi-level Precedence and Pre-emption capability
Support enhanced security features per multiple DISA/DoD STIGs
Features
FEATURE
How it works
Benefits
Web portal based management of secure audio conferences
Only a vetted system administrator can see the list of participants who are on a conference.
No stranger could be on a conference and not be visible to the administrator.
Defense Information Systems Agency (DISA) Field Security Operations provide Security Technical Implementation Guidelines (STIGs) to Department of Defense. All products connected to DoD network are expected to be in compliance with appropriate STIGs

Compliant with following STIGs:

Defense Switched Network security
Application security
Database security
UNIX OS security
Network security
Web security

USN meets the Information Assurance (IA) and Inter operability (IO) required for obtaining JITC certification. Makes the product suitable for use in United States defense services network.
Multi-level Precedence and Pre-emption (MLPP)
Callers can call the bridge access number prepended by digits 91 thru 95. These digits represent the priority level of the caller. Multiple callers with different priority levels are allowed in the same conference. Caller with higher priority can bump an existing participant with lower priority.
Guarantees that a higher priority caller can join a conference regardless of congestion on the network or contention for conference ports.
Dynamic Port Allocation
Allows available 16 ports to be shared across multiple conferences. Any combination of ports (e.g., 1 x 16, 2 x 8, 4 x 4) is permissible.
Ease of sharing the bridge capacity across multiple secure conferences.
Resources
Secure Audio Conferencing with JITC certified USN
This XOP Networks White Paper describes XOP Networks' JITC certified Audio Conference Bridge's use in conducting secure conference calls in military and secure commercial environments. Besides point to point secure calls, frequently there is need to have secure audio conference calls. That requires use of a Secure Audio Conference Bridge placed in a trusted environment.