ReachOut and Connect service is designed to allow you to live independently, while giving peace of mind to your loved ones that you can reach them whenever you need them. Featured below some clips to demonstrate how this service can help different people in different situations. These clips have embedded audio. To hear the audio please make sure that your computer's speaker is turned on.
View the Application Clips by clicking the respective thumbnails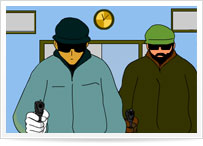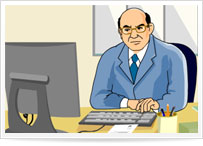 Fast

Quickly launch an emergency conference call by pressing a speed dial key on your cell phone handset or dialing the Reach Out and Connect service number from any phone.

Easy to use

Once triggered the system will automatically dial your group member's on their multiple phone numbers. Once they pick up, they will automatically join you in an audio conference.

Portable

The service can be used from anywhere you have access to a telephone. No special equipment is required.
The ReachOut and Connect service operates using your cell and landline phone, hence the service can be used from anywhere you are. With ReachOut and Connect service, you decide whom you want to be in touch with when you need help. The system automatically tries to reach your loved ones at their home, office, cell, numbers and via SMS and email, thereby increasing the probability of reaching your loved ones when you need them the most.