No scheduling of conferences required
Call can be initiated by the subscriber anytime, and from anywhere
Customers can have as many participants on the call as they wish
Available across the country on Tata Teleservices postpaid connections, both wireline and wireless.
Tata  Teleservices  Limited  (TTSL),  India's  fastest-growing  pan-India  dual-technology   telecom   service   provider   has   launched   'Insta   Conference'   –   a   unique   audio   conferencing    service  using  XOP  Network's  Universal Service  Node  (USN)  platform.  Insta  Conference  service  allows  a  customer  to  instantly  convene  a  voice  conference  with  a  pre-selected  group  of  individuals at the press of a key. The service is available to all existing as well as potential customers of Tata Walky, Tata Indicom and Tata DOCOMO. The service is unique in its offering; making voice based conference calling an extremely easy process. By dialing a single number, from their registered phone, TTSL subscribers will be able to simultaneously reach a group of pre-defined users. Speaking at the launch, Mr. Sukanto Aich, President Enterprise Business, Tata Teleservices Limited said,  "We  are  delighted  to  introduce  another  revolutionary  value  added  service  for  our  customers  across the Tata World. Our collaboration with XOP Networks has enabled us to offer Insta conferencing service  based  on  XOP's  Firebar  application.  It  is  aimed  at  large,  small  and  medium  enterprises,  wherever  there  is  a  need  for  instant,  voice-based  group  communication.  The  service  is  hassle-free,  easy to connect anytime, from anywhere, can connect any number of people at one point in time, and above all is cost-effective with no additional rentals." Mr.  Sudhir  Gupta,  CEO  of  XOP  Networks  said,  "We  are  very  pleased  that  Tata  Teleservices  has  selected  XOP  Networks  platform  to  power  its  Insta  Conference  service.  It  is  a  great  honor  to  be  included in Tata Teleservices Limited's network and to be able to assist in bringing this unique audio conferencing  service  to  Tata  Teleservices  Limited  customers  across  the  country."  Insta-conference  significantly reduces the effort required to set up an audio conference call. This Conferencing service is a cost-effective, efficient and convenient. A customer can simply dial in to the  bridge  to  automatically  start  a  conference.  The  application  dials  out  to  one  or  more  numbers  belonging  to  each  individual  and  as  people  pick  up  their  calls;  they  are  automatically  placed  into  an  audio conference. The service also allows them the flexibility to dial in and join/re-join as necessary. The charges for calls using Insta conferencing are based on flat billing and will be independent of the voice  plan  /  add-on  packs,  which  the  customer  has  subscribed.  Charges  will  be  levied  based  on  the  actual number of participants in the conference and the respective duration for which each of them participated.
---
About Tata Teleservices Limited
Tata Teleservices Limited is one of India's leading private telecom service providers, having a pan-India presence across  all  of  India's  22  telecom  Circles.  The  company  offers  integrated  telecom  solutions  to  its  customers  under  the brands Tata Indicom, Tata DOCOMO, Tata Photon and Tata Walky and uses both the CDMA and GSM technology platform(s)  for  its  wireless  networks.  Tata  Teleservices  Limited,  along  with  Tata  Teleservices  (Maharashtra)  Limited, operates in more than 450,000 towns and villages across the country, serving over 82 million subscribers. After  its  collaboration  with  Japan's  NTT  DOCOMO  in  November  2008,  Tata  Teleservices  has  so  far  launched  GSM  services under the TATA DOCOMO brand name in all the 18 telecom Circles where it received spectrum from the Government of India. Tata Teleservices Limited has become the first Indian private operator to launch 3G services in India under the brand name Tata DOCOMO, with its recent launch in all the nine telecom Circles where it won the  3G  license.  In  association  with  its  partner  NTT  DOCOMO,  the  Company  finds  itself  suitably  positioned  to  leverage this first-lover advantage. With 3G, Tata DOCOMO stands to redefine the very face of telecoms in India. The  company  recently  launched  a  new  brand  on  the  GSM  platform—T24—in  partnership  with  Indian  retail  giant  Future Group. Tata Teleservices' bouquet of telephony services includes mobile services, wireless desktop phones, public booth telephony and wireline services. For details, visit www.tatateleservices.com, www.tataindicom.com and www.tatadocomo.com
---
About XOP Networks
Beginning  in  2003,  XOP  Networks  embarked  on  developing  a  next  generation  IP  centric  value  added  services application platform. Realizing this vision, it shipped its first product, a Digital Collaboration Bridge (DCB) in 2004. A DCB combines rich Audio Conferencing and Web Conferencing, thus creating a collaborative experience for the end users. Leveraging  the  success  of  the  DCB,  the  product  portfolio  was  expanded  in  2005  to  include  the  Group  Alerting and Conferencing Server (GACS). The GACS allows mass notification messages to be dispatched over  a  variety  of  communications  networks.  Year  2006  saw  the  addition  of  the  enhanced  Voice  Mail  Server  (VMS)  to  the  product  line.  In  2007  XOP  Networks  launched  its  Universal  Service  Node  (USN)  which offers multiple value added services on one platform. In year 2008 IP based Hoot and Holler conferencing  capability  was  added  to  the  platform.  In  2009  XOP  Networks  introduced  Ring  down  Firebar Conference Server (RFCS) that allows a conference to be set up simply by lifting a handset on an analog  or  IP  phone.  Several  other  enhancements  were  introduced  including  support  for  Secure  conferencing,  SMS  driven  conferencing,  Group  SMS  and  Voice  SMS  capabilities.  The  product  line  was  also  hardened  for  use  in  defense  networks.  Flexibility  of  the  product's  architecture  allows  XOP  Networks to quickly customize its solutions to fit the needs of its customers. Headquartered in Plano, Texas at 5508 West Plano Parkway XOP Networks was founded in 2002 and is backed  by  a  seasoned  management  team.  Deployed  at  multiple  Fortune 100  companies,  US  defense  organizations,  Mobile  operators  and  CLEC/IOC  customers,  XOP  Networks'  products  allow  customers  to  improve  employee  productivity,  promote  business  continuity  and  generate  new  revenue  streams.  Having  both  legacy  and  VoIP  interfaces,  XOP  products  allow  customers  to  seamlessly  transition  their  value added services from legacy circuit switched networks to VoIP based packet switched networks.
2010-12-06T10:12:23-06:00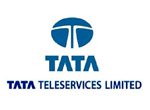 Tata Teleservices Limited (TTSL), India's fastest-growing pan-India dual-technology telecom service provider has launched 'Insta Conference' – a unique audio conferencing service using XOP Network's Universal Service Node (USN) platform. Insta Conference service allows a customer to instantly convene a voice conference with a pre-selected group of individuals at the press of a key.
https://www.xopnetworks.com/pressreleases/tata-teleservices-limited-ttsl-launches-instant-audio-conference-service